The City of Upland Christmas Adventure
Hosted by Cooper Regional History Museum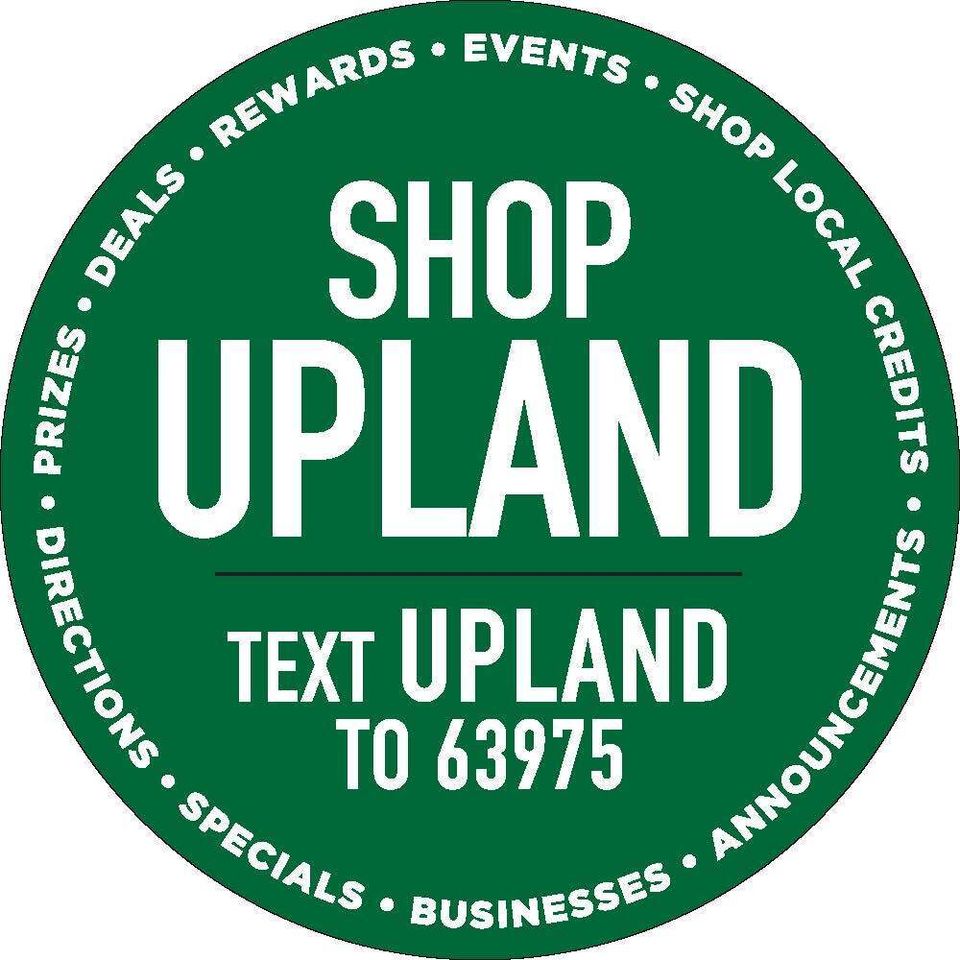 Christmas Scavenger Adventure for the entire family!
Start Checking Your Holiday List off NOW while supporting Upland Businesses!  Join The City Of Upland and Upland Chamber of Commerce for our Christmas Scavenger Adventure. Download the Shop Upland Mobile App and Check-in at participating Upland businesses and enjoy Delicious Dining, Spectacular Shopping and more!
Each location will be different. At each location, there will be
a posted sign telling the car what radio station to tune into for an
enhanced audio experience, to enjoy a holiday song, and/or an
announcement providing each sponsor's name and the special
holiday message provided by each sponsor, reminding us to Shop
Upland. There may even be a coupon or an incentive to visit the
sponsor's business location. Then, move onto the next location. The in flatables will be spaced throughout the City of Upland to avoid congestion at each stop.

Support Local Upland Businesses

 
Local businesses are the backbone of Upland. They keep our economy thriving, and they have supported many in the community when times were good - freely giving donations to schools, non-profits and community events; hiring from within the community; engaging in local government; and getting inventory and services from other local businesses. It's our time to help them -- shop local NOW.
Keep Upland businesses alive, support yourself and your community.